СКАЧАТЬ ЭТО ВИДЕО ►
Foo Fighters Under Pressure Queen cover Dave Grohl on drums live 2018







https://youtu.be/DjveILk31dA
ПОХОЖИЕ ВИДЕОРОЛИКИ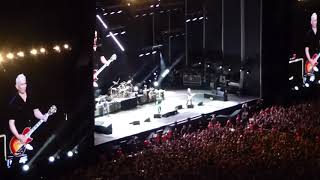 11 мес. назад
Another One Bites the Dust / Imagine / Jump! / Blitzkrieg Bop / Love of my Life Under Pressure (14) (Queen cover) (Taylor Hawkins on lead vocals; Dave Grohl on drums) Artist: Foo Fighters, Tour: Concrete and Gold , Venue: Estadio Vélez Sarsfield, Buenos Aires, Argentina
10 мес. назад
Nirvana performs "Smells Like Teen Spirit" live on SNL in 1992. Check out my new backup channel: https://www.youtube.com/channel/UCqvcY69hzEGjrsfNfWWdGlQ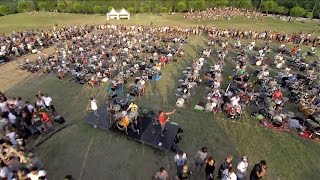 3 г. назад
1000 musicians play Learn to Fly by Foo Fighters to ask Dave Grohl to come and play in Cesena, Italy. This is Rockin'1000 - Cesena 26.7.2015 1000 musicisti suonano Learn to Fly dei Foo Fighters per chiedere a Dave Grohl di venire a suonare a Cesena. Tutto questo è Rockin'1000 - Romagna calling the Foo Fighters - e si è tenuto il 26 luglio 2015 proprio a Cesena. Directed by Anita Rivaroli and Alberto Viavattene DREAMER Fabio Zaffagnini ANGELS Claudia Spadoni - Production Manager Anita Rivaroli – Video Production Martina Pieri - Communication Manager Marta Guidarelli - Fund Raising & Human Resources Debora Castellucci - Commercial Manager Mariagrazia Canu - Press Office Valentina Balzani - Fund Raising ORCHESTRA LEADER Marco Sabiu MUSIC GURUS Alberto Paderni - Drums Guru Augusta Trebeschi - Voice Guru Biagio Esposito - Bass Guru Claudio Cavallaro - Guitar Guru Lele Borghi - Drums Guru Stefano Re - Guitar Guru SOUND DIVISION Francesco Penolazzi - Sound & System Designer Francesco Ridolfi - Sound Supervisor Marco Benini - Head of services and coordination Amek&Vanis – Live Recording Alberto Paderni e Lucio Boiardi Serri presso BlueBeet Studio - Mix e Mastering Francesco Filomena - Protocol Engineer & Midi Specialist Paride Pironi - Technical Support Andrea Brighi - Light Operator Claudio "Rosso" Tappi - Technical Support Stefano Martini - Technician Marco Volpe - Technician VIDEO DIVISION Anita Rivaroli, Alberto Viavattene - Directors Pasquale Remia – Cinematography and Camera Operator Sara Suzzi – Executive Producer Davide Adamo – Camera Operator Luca Gennari – Camera Operator Kamel Kuri – Crane Grip Luca Nonni – Crane Operator Stefano Mancini – Camera Operator Marcello Marano - Camera Operator Simone Pagliarani – Camera Operator Flavio Perazzini - Camera Operator Matteo Santi – Camera Operator Francesco Squillace – Camera Operator Andrea Maffucci – Ronin camera Operator Jangle77 - Drone Operator Matteo Stefani - Editor Paolo Formisano – Editor assistant Antonio Bacchini – Runner Elisa Rossi – Runner Francesco Tamburini – Runner Martina Ventrucci - Runner EVENT PRODUCTION Andrea Pontiroli - Project Advisor Marco Spadoni – Set developer Clara de Paul – Artistic Producer Elena Terrini - Artistic Producer Silvia Moia - Artistic Producer Giovanni Nicotina - Logistics Team MAIN TEAM Eleonora Giunchi - Social Media Francesca Suprani - Webmaster PROJECT PLANNING Studio Iaria - Forlì SPECIAL THANKS Alessandro Iaria Christian Castorri e Tommaso Dionigi Gianni Comandini e Andrea Rossi Alessandra Sorgato e Luca Fantacone (Sony Music Italia) Luca Ceroni Valentina Montesi (Filter Coffee) Maurizio Rivaroli Giulia Bassani Alessandro Giordani Francesco Rivieccio Michele Sgolaccia CesenaLab AMBASSADORS (VOLUNTEERS) Alan Basini Andrea Ghignone Andrea Bilotto Anita Amadei Anna Montorsi Antonio Bacchini Barbara Casadei Bianca Boni Cesare Bernardini Chiara Pepe Chiara Valentini Claudia Cesaroni Deborah Detti Elisa Bertolucci Elisa Rossi Elisabetta Socci Federica Brunori Federica Folesani Federico Marchetti Francesca Baldazzi Francesca Frini Francesca Iaci Francesco Tamburini Gabriele Torricella Gioele Fiorini Giovanni Guanti Giovanni Treglia Giulia Lucchesi Ilaria Paladino Jenny Giulianini Josie Cipolletta Katia Tumidei Laura Togni Luca Delvecchio Marco Manucci Martina Ventrucci Matteo Fabbri Matteo Pellegrino Mattia Zanetti Mosè Mondini Paolo Corazzini Raffaele Esposito Rocco Vece Sara Pautasso Silvia Groppi Susy Cantoni Tommaso Marchiani Valentina Bigiarini Valentina Dall'Ara Vincenzo Mauriello PARTNERS Istituto Eccelsa Acqua Ferrarelle Algida Gruppo Hera Golia Heineken Romagna Iniziative Teatro Verdi Proofy Filter Coffee INSTITUTIONAL PARTNERS Comune di Cesena Confcommercio Cesena Confartigianato Cesena MEDIA PARTNERS Rolling Stone Italia Radio Studio Delta Rockit.it TECHNICAL PARTNERS Idea Ginger Cubevent Musicraft 3 Civette Eventeria TD rent DTS Lighting DONORS (Magnificent & Saints) Alessandro Dreosso Annamaria Leoni Mazzoni Antonella Poletti Daniele Gattuso Enrico Gnani Gabriele Garavini Gabriele Minardi Giacomo Tarroni Lidia Fabbri Lorenza Tigli Luca Cappelli Matteo Pirini Mattia Landi Nicole Triboli Paolo Biondi Maurizio Rivaroli Rosaria Vendittelli Silvia Ivaldi Simone Granata Sonia Zanfi THANKS Claudia Uttieri Arianna Rivaroli Tommaso Mondadori Giulia Bertozzi Ettore Nicoletti Luca Nervegna Giacomo Benini Andrea Farina Andrea Monti Mattia Lorenzetti Alexander Frank Nancy Ieracitano Sammy Paravan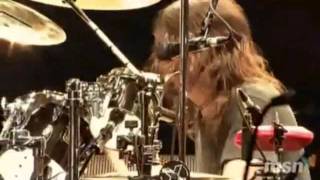 7 г. назад
My favorite Musician of all time. Videos used below (not in order, figure it out) http://www.youtube.com/watch?v=UCb8TCGArjs http://www.youtube.com/watch?v=hwYqYTNHsnk http://www.youtube.com/watch?v=nvkeIc_b2DU&feature=related http://www.youtube.com/watch?v=jDAL-juGlfI http://www.youtube.com/watch?v=wsCDrCcgQ4Y http://www.youtube.com/watch?v=L5FLV-HDovs http://www.youtube.com/watch?v=xW2AKkwJb_c http://www.youtube.com/watch?v=ZSomLhPO5UE http://www.youtube.com/watch?v=ZRBsgRYPR-4 http://www.youtube.com/watch?v=qGEaMtS4KsA http://www.youtube.com/watch?v=BTUycTDXBrg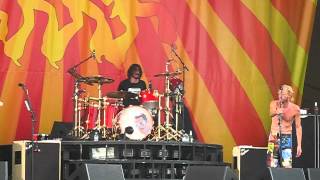 7 г. назад
Foo Fighters preforming Cold Day in the Sun with Dave Grohl playing drums @ the New Orleans Jazz & Heritage Festival on May 6, 2012. For my sons Austin & Avery.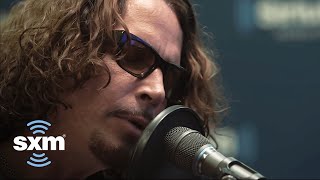 3 г. назад
Chris Cornell covers Prince's Nothing Compares 2 U for Lithium. Hear the full Artist Confidential featuring more performances and stories from Chris Cornell here: https://siriusxm.us/cornellac Check Out Chris Cornell's latest single "Nearly Forgot My Broken Heart": https://www.youtube.com/watch?v=KhJ9IwYc5NU Lithium is the destination for grunge rock and '90s alternative. Find Lithium on Facebook: https://www.facebook.com/lithium Follow Lithium on Twitter: https://twitter.com/SiriusXMLithium Connect with SiriusXM Online Instagram: http://www.instagram.com/siriusxm Facebook: http://www.facebook.com/siriusxm Twitter: http://www.twitter.com/siriusxm Google+: http://www.google.com/+siriusxm Subscribe to SiriusXM on Youtube: http://www.youtube.com/siriusxm Chris Cornell "Nothing Compares 2 U" Prince Cover Live @ SiriusXM // Lithium Watch more Lithium videos: http://www.youtube.com/playlist?list=PLKDc5p6CCbyPrDQl1N1mcMFD7hxLiNBC6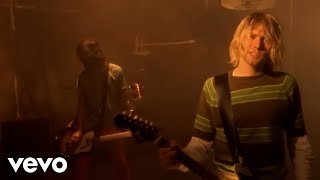 10 г. назад
Best of Nirvana https://goo.gl/VfNZhY Subscribe for more https://goo.gl/3t6BF2 Music video by Nirvana performing Smells Like Teen Spirit. (C) 1991 Geffen Records Best of Nirvana: https://goo.gl/phRJVc Subscribe here: https://goo.gl/DS7Geg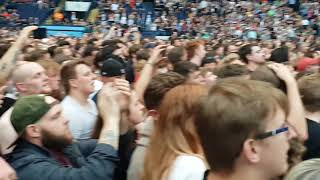 7 мес. назад
Foo Fighters Live in Macnhester 2018 Dave Grohl vs drum solo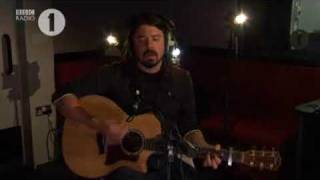 9 г. назад
Dave Grohl performing Foo Fighters - 'Wheels' for Jo on Radio One.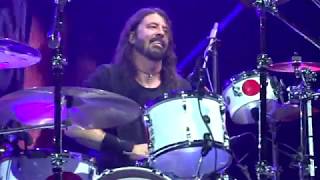 7 мес. назад
Taylor Hawkins on vocals and Dave Grohl on drums